Log In or Register for the Forum
The Discussion Forum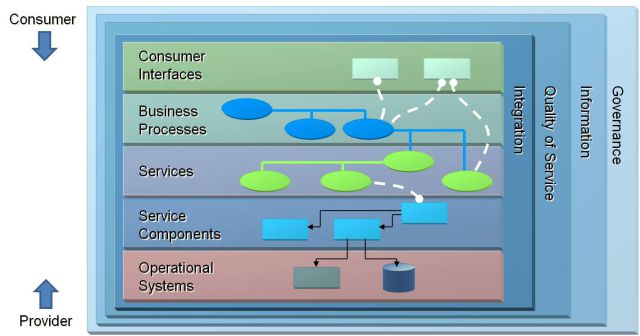 The Open Group produces standards and guides for use by enterprise architects working with Service-Oriented Architecture. Our members have contributed a wealth of artefacts, including tutorials, presentations, and webinars, that provide context and background. In this discussion forum, you can ask questions about all this material, see what others have said, and find out what has been rated as most valuable.
To post material or to receive notifications of posts on forum topics, you must be a member of the Open Group Soa Standards activity or a member of LinkedIn.
To join the Soa Standards activity, you must have an Open Group id and password. Follow the login link at the top of Open Group home page if you don't have one. Once you have an Open Group id and password, you can go to The Open Group Portal, log in, and join the SOA Standards activity (in the Public Projects section of the page).
Visit www.linkedin.com to find out about LinkedIn and how to join it.